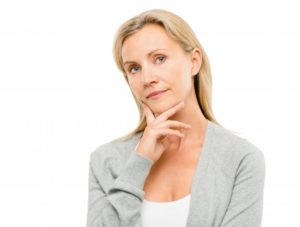 Dental implants are considered the gold standard for replacing missing teeth, but the procedure is quite extensive. Therefore, it's of the utmost importance to choose the right implant dentist to work with. If you desire to have a complete and healthy smile, continue reading to get some helpful tips to guide your search!
What Dental Implantation Involves
The placement of dental implants requires the careful execution of several steps. The first stage is for the dentist to perform a thorough examination. This is the most important step because it will determine how the entire process will be structured. The good news is that the dental implant process has a 95% success rate, which can greatly be attributed to the careful approach dentists take before starting treatment.
After you've been cleared to proceed, a titanium post will be surgically inserted into the jawbone. Later, an abutment will be added that serves as an anchor, and the procedure will conclude with the custom design and placement of a final restoration. Each step has to be done with precision to ensure a successful outcome.
The Traits to Look for in an Implant Dentist
In your search for the right implant dentist, here's what you should be looking for:
Special Credentials – While all dentists undergo rigorous educational standards, specialists receive even more training. Look to see if the dentist has received postgraduate training in prosthodontics.
Experience – Obviously, you don't want to be the first patient your dentist performs dental implantation for. Make sure he or she is experienced so that you can feel comfortable.
Positive Reviews – Luckily, patients talk. Check to see if there are any reviews about the type of care the dentist provides. The more favorable comments you find, the better you can feel about proceeding.
Methodical Nature – Given how involved dental implantation is, you need a dentist who takes a careful and deliberate approach to every step of the procedure. Thus, the dentist should be able to answer questions about each aspect of the treatment.
The Value of a Visit
The best way to make a final decision about who to work with is to schedule a consultation. This will allow you to ask any questions you may have and to get a feel for the dentist, staff and facility. If you're uncomfortable with either, just know that you're not obligated to go further. By carefully making a decision, the more confident you can be.
Once you've chosen a dentist and the dental implant process gets underway, you can look forward to enjoying a fully functional and attractive set of teeth for years to come!
About the Author
A graduate of the University of Florida College of Dentistry, Dr. Adam Jones has over a decade of experience providing compassionate and competent care. To ensure he can place dental implants in the most effective manner possible, he has received advanced training in prosthodontics. Dr. Jones replaces missing teeth and creates beautiful smiles with dental implants at Premier Dental, and he can be reached for more information or to schedule a visit through his website.