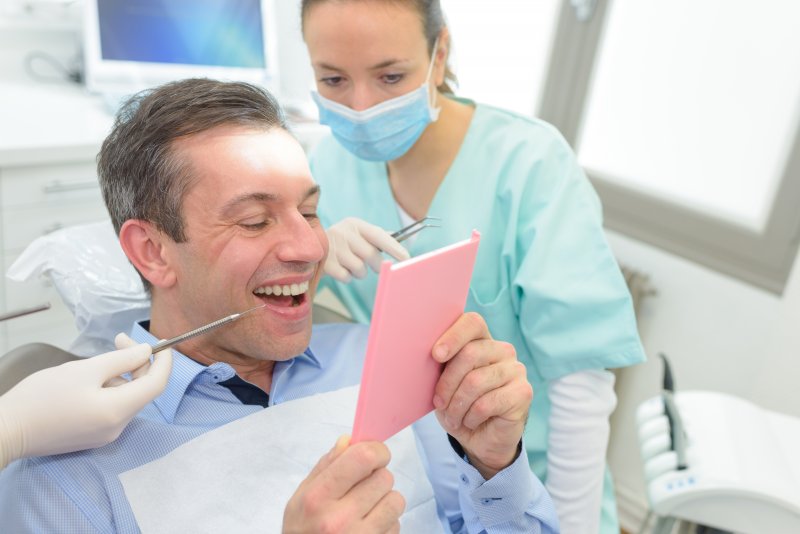 If you are struggling to smile confidently, chew easily, and speak clearly due to tooth loss, you're not alone. In fact, over 120 million American adults are missing at least one permanent tooth. The good news is that you don't have to continue to battle with the gap in your smile thanks to dental bridges! This tooth-replacement option is known for being extremely natural-looking and minimally invasive, but how long does it last? Read on to learn the dental bridge lifespan.
So, How Long Do Dental Bridges Last?
Dental bridges are a life-changing restoration that can last 5-15 years – it largely depends on how well you care for it. Therefore, to ensure that your new and improved smile and bite lasts in the short and long-term, it is important to prioritize prevention. Brush your teeth for two minutes both morning and night (or after each meal, if possible), floss daily, and visit your dentist every six months for a dental checkup and professional teeth cleaning. Not only will these measures keep your overall oral health in pristine condition, but they will prevent your dental bridge from failure.
Why Dental Bridges Fail
While dental bridges are incredibly durable, it is possible for them to "fail." After all, like your natural teeth, too much pressure and not enough care are a recipe for them to become loose or fall out altogether. With this in mind, make sure to avoid poor dental habits, like smoking tobacco products, using your teeth as tools, and biting your nails. It is also a good idea to steer clear of hard or sticky foods, like caramel and popcorn, which can put an immense amount of pressure on your dental bridge.
How Your Dentist Can Help
Whether you have one dental bridge or several, your dentist is your biggest ally. Not only can they place the restoration for maximum durability and minimal movement, but they can also conduct a thorough dental checkup and cleaning every six months. This allows them to check the condition of your dental bridge, make adjustments (if needed), and clean each surface of your teeth. That way, your prosthetic and natural teeth remain in tip-top shape!
Tooth loss can result in a number of complications, from difficulty chewing to the inability to smile confidently. Fortunately, dental bridges can leave all that in the past! Contact your dentist today to see if a dental bridge is right for you.
About the Practice
Whether you are missing one tooth, an entire arch of teeth, or simply interested in preventive care, you'll find everything you need under one roof at Premier Dental. After all, Dr. Adam and Dr. Giuliana Jones are both prosthodontists, which means they can efficiently treat even the most complicated cases. So, whether you have one problematic tooth or you are interested in undergoing a full-mouth restoration, don't hesitate to visit our website or give us a call at 772-234-5353.