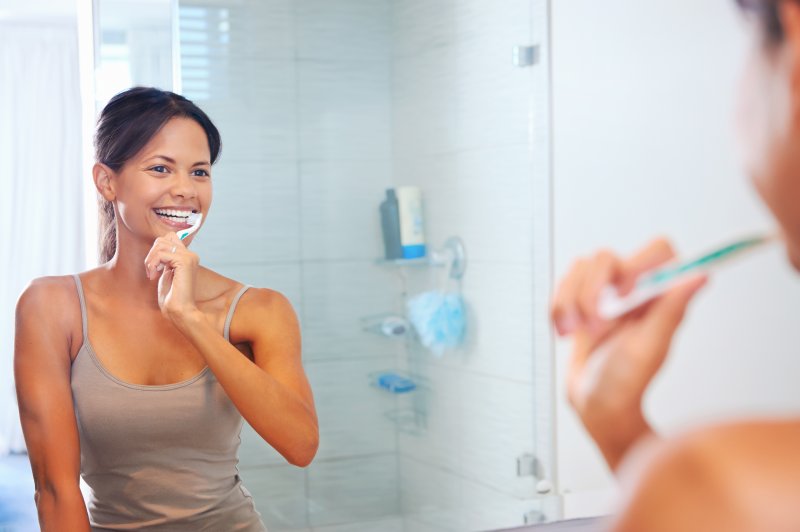 February is the month of love, but Valentine's day isn't the only reason you should decorate with hearts – it's also American Heart Month! Since 1964, the second month of the year has been dedicated to spreading awareness about cardiovascular health. To celebrate, you may be thinking of cleaning up your diet or re-committing to your New Year's Resolution to workout more. While both of these are important, don't forget to add implementing a solid oral hygiene routine to your list. Here's why!
The Link Between Your Oral and Cardiovascular Health
At first glance, the condition of your teeth and gums seemingly has little to do with your overall health. In reality, a neglected infection in any part of your body is potentially dangerous, especially since your mouth is the entryway to your digestive tract and is in close proximity to your brain. It doesn't take long for harmful bacteria from dental issues like gum disease to enter your bloodstream and spread to your vital organs. In fact, patients with gum disease are two to three times more likely to experience a cardiovascular event, like a heart attack or stroke. That's why practicing proper prevention is an essential component of protecting your heart health.
How to Protect Your Smile from Gum Disease
Gum disease currently affects roughly 50% of American adults. While that statistic is staggering, the silver lining is that this condition is largely preventable. Therefore, if you aren't already, make sure to implement the below best practices:
Brush your teeth for two minutes at least twice a day.
Treat flossing as important as brushing.
Always clean your tongue.
Use mouthwash regularly.
Avoid poor dental habits, like using tobacco products.
Limit your sugar intake.
Visit your dentist every six months for a dental checkup and cleaning.
The Importance of Your Biannual Dental Appointments
All too often, patients dismiss their routine dental visits as nothing more than a quick sweep for cavities. However, these bi-yearly visits play a much bigger role in the condition of your oral health. In addition to warding off decay, removing stubborn plaque, and cleaning the hard-to-reach areas of your mouth, each appointment provides your dental team a valuable opportunity to detect issues, like gum disease, in the early stages. From there, they can administer periodontal therapy, or whatever the appropriate restorative care may be, to reestablish the look and function of your smile.
American Heart Month is an important reminder to take care of your cardiovascular health amid the hustle and bustle of your daily grind. Just make sure to include the above best practices into your heart-healthy activities!
About the Practice
At Premier Dental, patients and their smiles can enjoy personalized attention, flexible payment options, and everything from preventive care to complex full-mouth reconstructions – all at one convenient location! Dr. Adam and Dr. Giuliana Jones are both prosthodontists that are passionate about providing each patient with quality dental care that benefits their smile, oral health, and overall wellbeing. If you are overdue for your biannual visit, are exhibiting symptoms of gum disease, or are simply interested in learning more about the link between your oral and cardiovascular health, don't hesitate to visit our website or give us a call at 772-234-5353.