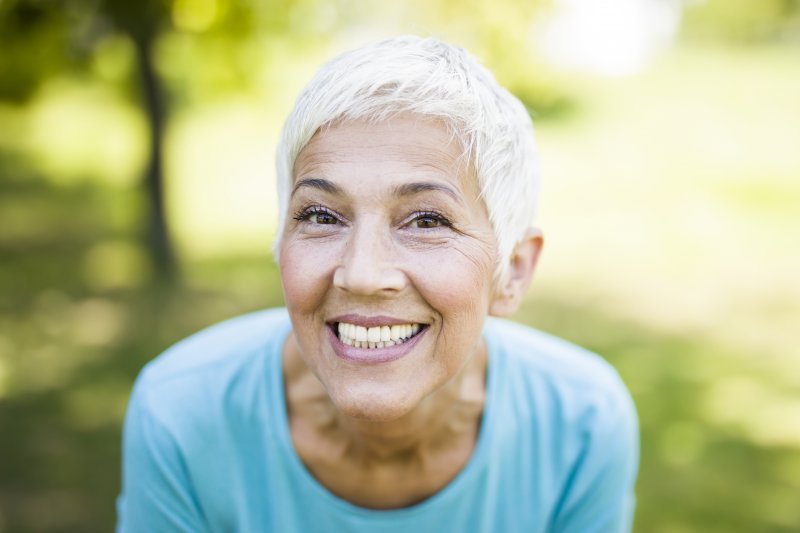 Research has proven that your oral and bodily health are more connected than you may think. For years, studies have shown a possible connection between gum disease and Alzheimer's – but one, in particular, made a shocking discovery.
In 2019, a study published in Science Advances found strong evidence supporting the relationship. Since then, the topic has been making headlines, and people are starting to panic about their oral health. Read along to learn how these two diseases are connected and what you can do to protect yourself.
The Link Between Gum Disease & Alzheimer's Disease
In the study, researchers examined the brain tissue of deceased individuals who had Alzheimer's disease. They found a type of bacteria called Porphyromonas gingivalis (P. gingivalis), which is one of the main pathogens responsible for gum disease.
This bacterium secretes a toxic enzyme called gingipains. Researchers found higher levels of gingipains in the brains of people with Alzheimer's. Once in the brain, the toxic enzyme can destroy brain neurons and reproduce all the characteristic features of this disease.
While this study does suggest a link between gum disease and Alzheimer's, some experts are cautious about the findings and note that they are not conclusive. Many patients with dementia are unable to maintain a regular oral hygiene routine. Therefore, it's a possibility that gum disease could be a result of Alzheimer's. Yet, additional research is needed to understand the exact relationship.
What is Alzheimer's Disease?
Alzheimer's disease is the most common form of dementia. It affects memory, thinking, and behavior and can eventually grow severe enough to interfere with daily tasks. According to the Alzheimer's Association, it is the sixth leading cause of death in the U.S. and usually affects people 65 or older.
Alzheimer's is also considered a progressive disease, which means dementia symptoms gradually worsen over time. Unfortunately, there is no cure, but there is a worldwide effort to discover new ways to treat it, delay its onset, and prevent it from developing.
How to Lower Your Risk
Even though further research is necessary to understand the link between oral health and Alzheimer's disease, one thing still rings true — your gums play a significant role in your bodily health! Following proper dental care can reduce your risk of gum disease (and possibly Alzheimer's!).
Here are some tips to keep your gums healthy:
Maintain a solid oral hygiene routine (brush your teeth twice a day and floss once a day)
Drink plenty of water
Eat a well-balanced, nutritious diet
Limit your sugar intake
Avoid tobacco products
Visit your dentist bi-annually for routine cleanings and checkups
As you can see, taking good care of your smile can benefit more than just your oral health. Make sure you do your part to keep your mouth happy and healthy — your body will thank you!
About the Practice
Our team at Premier Dental goes above and beyond to not only restore your smile but your confidence as well. Our goal is to help you achieve a grin that looks and feels good. We care about more than just your teeth — we care about your overall health too. Through regular visits, we can ensure your gum health is in optimal condition to lower your risk of gum (and possibly Alzheimer's!) disease. To schedule a checkup, visit our website or call (772) 234-5353.