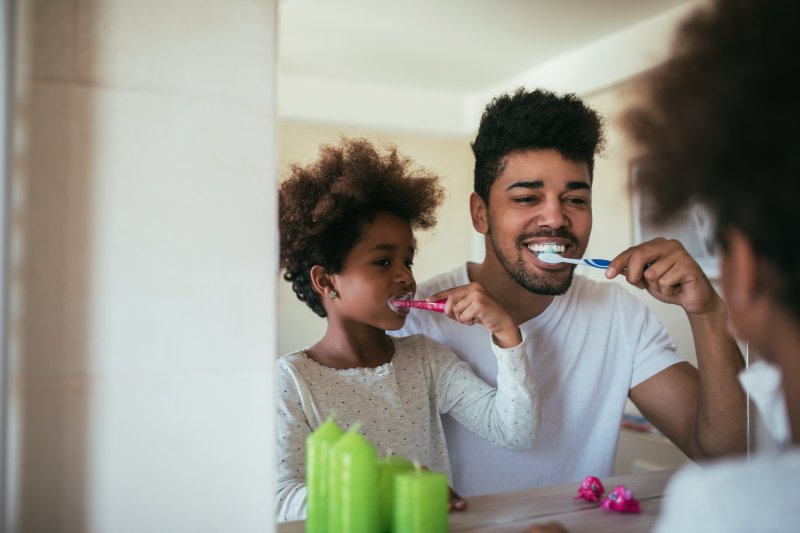 June is Oral Health Awareness Month, meaning there's no better time to schedule your semi-annual checkup and cleaning with your dentist in Vero Beach! Getting a clean bill of health can give you the peace-of-mind you need to enjoy a stress-free summer. Practicing preventive dental techniques can help you avoid the headaches and hassles that come with dealing with oral health problems. Read on for 3 reasons to pick up the phone and schedule your routine visit today.  
Keep Oral Health Problems At Bay
Reducing your risk of developing common oral health problems like gum disease and cavities can save you extra visits to your dentist. Plus, going in for a checkup and cleaing is a lot more cost-effective than periodontal and root canal therapy! During your appointment, they'll inspect your mouth and treat small problems before they have a chance to progress and require more invasive procedures.
When your dentist spots a small cavity, they'll simply fill it and send you on your way. However, when it's left untreated, it can cause serious decay and infection. When this happens, you'll need a root canal in order to save your natural tooth.
Other problems like gum disease are incredibly common, but easily preventable. When plaque and harmful oral bacteria accumulate in your mouth, they can infect your gums and cause serious consequences such as receding and irritated gums and even tooth loss. If it's treated in its early stages, your dentist can reverse the symptoms, but when it's left to progress, it's incurable.
Find Problems Hidden Under The Surface With X-Rays
When you go in for your checkup and cleaning, your dentist may conduct an X-ray to see if there are any problems that aren't visible to the naked eye. Some of these issues, such as tumors and jawbone decay, may not exhibit any symptoms, so they'd be impossible to know about without visiting your professional. Also, if your wisdom teeth are impacted, it could cause a whole host of oral health problems if you don't get them removed in time. X-rays are necessary to spot destructive oral issues before it's too late.
Detect Oral Cancer
You may not have noticed, but during each of your routine visits, your dentist will conduct an oral cancer screening. They'll inspect your mouth for any signs or symptoms of this deadly disease. When it's spotted in its early stages, it's more easily treated and patients have a higher chance of survival.
Even if you're familiar with the symptoms, your dental professional is specifically trained to recognize these symptoms. Plus, the oral cancer screening is fast, painless, and typically covered by your insurance, so why wouldn't you take advantage of it?
You can ride off into the sunset this June with a clean bill of health after visiting your dentist for your routine checkup and cleaning. Practicing preventive techniques may seem like a hassle, but it's definitely less stressful than having to treat serious oral health issues and diseases.
About the Author
Dr. Giuliana Diaz Jones has completed specialty training in prosthodontics and a residency focusing on esthetic and complex rehabilitations. She offers her patients comprehensive care and advanced restorative dental services. As a professional that has received some of the best training, she understands how important it is to maintain a healthy smile. She takes pride in giving her patients the quality of care they deserve while making them feel comfortable and cared for. For questions or to schedule an appointment, visit Vero Implant and Esthetic Dentistry's website or contact 772-234-5353.