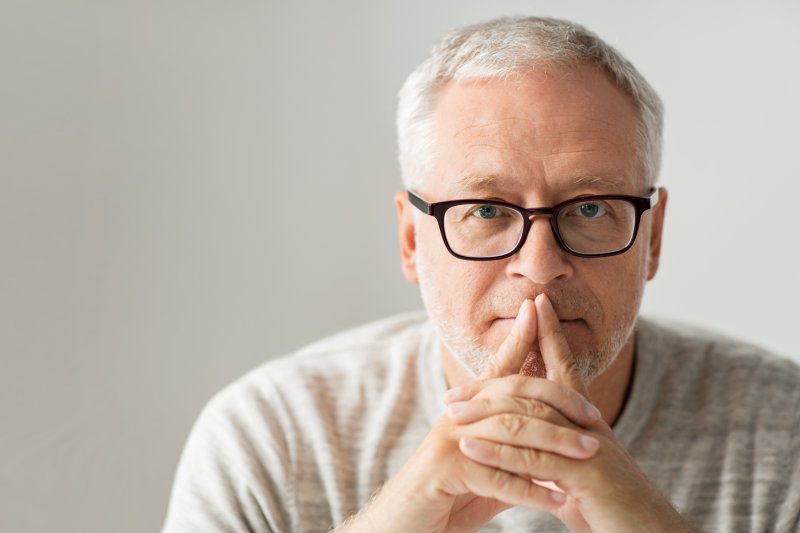 It's hard to compare other tooth replacement options to dental implants, mainly because of their functionality and long-term durability. Even over 10 years, dental implants in Vero Beach have a success rate as high as 98 percent. However, even though it's unlikely, implants can still have the potential to fail and cause complications later.
But how does it happen? What do you do in the event that you're implant feels loose?
How Do Dental Implants Fail?
Dental implants can fail for a wide variety of reasons. One of the most common causes of implant failure relates to the habits of the patient. Whether it be due to poor at-home care or the use of tobacco products, both allow plaque to develop onto oral tissue surrounding the implant. Even though the restoration itself cannot be damaged by plaque, healthy gum tissue is mandatory for implants, both before and after you receive them. Tobacco and plaque buildup affects the mouth's ability to heal, which is a very important step after implant placement.
In other cases, unconscious habits can also cause implants to fail, such as chronic teeth grinding. Teeth grinding not only wears down enamel, but also causes gums to recede, thus exposing the root structure (or in this case the implant inside the bone.) This area is far more vulnerable to bacteria and therefore damages the area significantly more than just the enamel.
Finally, if the dentist who placed your implants thought you had sufficient bone structure to receive them when you really didn't, it can cause the implant to not properly adhere to the bone inside your jaw. This prevents the implant from staying fixed in place.
How Do You Fix Failing Dental Implants?
Dental implants are not meant to feel loose in any way whatsoever. A loose implant indicates that either the restoration, the abutment (the screw that attaches the crown and implant) or the implant itself is damaged in some way. Natural teeth have some looseness because they have a periodontal ligament, but this is not the case for implants because that ligament is removed when implants are placed.
If you notice pain or looseness around your implant, start by contacting a dentist, particularly one with experience placing implants. They'll be able to diagnose the problem and determine the next best step to save your implant. The longer you put off this appointment, the lower your chances are of saving it.
In the event that only the crown or abutment is loose, an implant dentist in Vero Beach can replace it without much trouble. Just make sure to discontinue tobacco use and practice daily oral care to prevent your condition from worsening.
About the Author
Dr. Adam Jones earned his dental degree from the University of Florida and continued his dental education for four years after graduating. By doing this, he learned the skills necessary to place implants and restorations, solve problems associated with failing implants, and help patients get their oral health back on track. To learn more about his practice, you can contact him through his website.