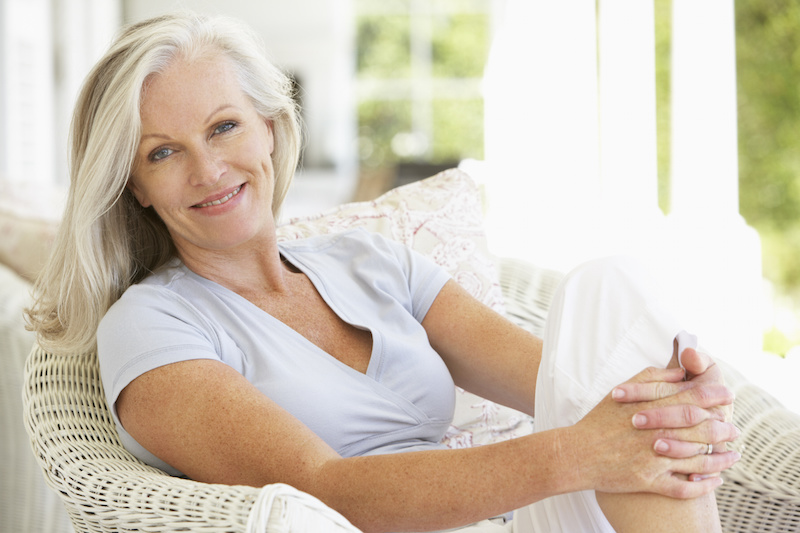 Are you dealing with the stress and hassle of a denture that doesn't fit quite right? Maybe it moves around when you eat, or perhaps it feels like it's going to fall out after the punchline of your best joke. Either way, you need to find a solution — and fast. It's not too late to enjoy the benefits of dental implants if you wear dentures! All-on-4 implants in Vero Beach can secure a loose or ill-fitting denture with as few as four dental implants. Keep reading to find out how.
What Is All-on-4?
All-on-4 is a special type of dental implant method that allows for an entire upper or lower denture to be supported on as few as 4 strategically placed dental implants. Dr. Jones or Diaz Jones may recommend the placement of 5 or 6 implants for additional security.
All-on-4 is also known as Teeth In a Day because a fully-functioning denture can be placed in less than 24 hours after surgical placement of the dental implants. Several months later, once your jawbone has healed around the implants (the gradual process known as osseointegration), you will return to our office to receive your permanent restoration.
All-on-4 vs. Traditional Dentures
The benefits of All-on-4 compared to a traditional denture that rests on your gums are many. Dental implants provide artificial tooth roots for the denture, providing them with the maximum in security and providing your jawbone with the stimulation and nutrients it needs to stay healthy. All-on-4 can also sometimes secure an existing denture, saving you time and money.
Compared to traditional dentures, All-on-4 dental implants…
Provide a natural-looking solution to total tooth loss

Do not put pressure on the gums like traditional dentures

Are fixed in the smile — you don't have to take them out for cleaning

Promote better oral health

Eliminate the need for denture adhesives or creams

Last for longer than a traditional denture
How the Procedure Works
If it is decided that All-on-4 is an effective option for your tooth replacement, Dr. Jones or Dr. Diaz Jones will take photos, scans, and molds of your mouth to plan for the placement of each dental implant. Then, using precise surgical guides, each dental implant is placed. Typically, two implants are placed at the front of the jaw, then two are angled along the side, where they draw maximum support from the bone. Thanks to this strategic placement, the need for preparatory bone grafting procedures often necessary with traditional dental implants is eliminated. You will receive a set of fully functioning dentures on the very same day, and then return several months later for your new, permanent denture.
Let's Talk Dental Implants in Vero Beach!
If you're dealing with a poorly fitting traditional denture, you can likely still enjoy the benefits of an implant-supported solution. Don't wait another day to get started! Contact Vero Implant Dentistry to discuss how All-on-4 dental implants can benefit your smile today.