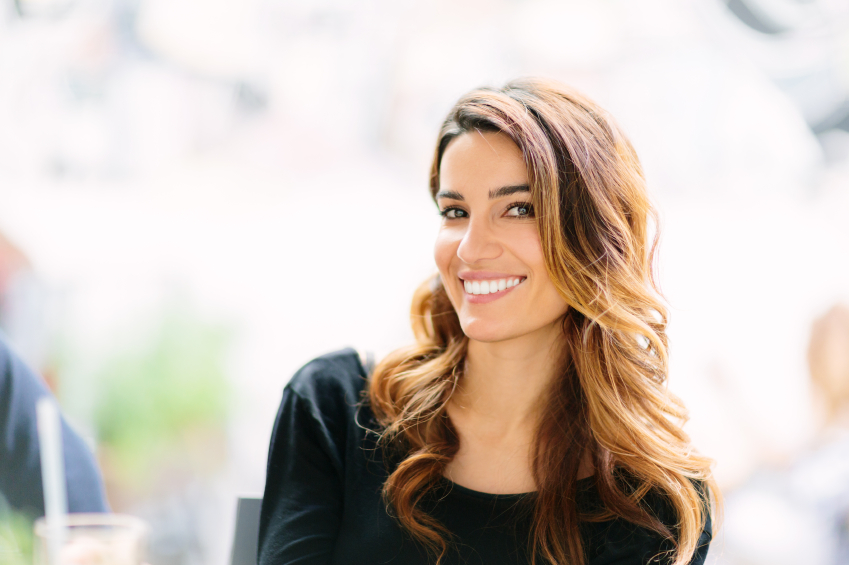 There's nothing more powerful than a confident smile, and that's something we see the evidence of in our office daily. As your cosmetic dentist in Vero Beach FL, Drs. Adam and Giuliana Jones offer a number of aesthetic treatments to help you achieve the smile of your dreams in 2016. Keep reading to learn a little bit about our most popular procedures — and then let us know which one you could benefit from this year in the comments below!
Treat yourself to the dazzling smile you deserve this year!
If age, accidents or simple genetics have left you with a smile that's anything less than perfect, you owe it to yourself to check out these wonderful services offered by Vero Implant and Esthetic Dentistry.
Teeth whitening produces dramatic transformations
It's one of the most popular treatments in this area of dentistry for its easy, incredible results. We offer both in-office and professional at-home teeth whitening so our patients can reveal their stunning results at the pace they're comfortable with.
Porcelain veneers permanently enhance damaged teeth
If chips, cracks, stains or other imperfections are damaging your smile confidence, you'll be thrilled to know that you can rejuvenate your look with porcelain veneers. They're ultra-thin coverings that are permanently bonded directly onto the surface of damaged teeth, instantly enhancing their shape, color and overall appearance. And because porcelain never stains, you enjoy the same beautiful shade of white for years and years!
Tooth recontouring corrects small imperfections
In cosmetic dentistry, sometimes even the smallest smile improvements can make a huge difference. Tooth recontouring allows us to alter your tooth's shape, texture, length or just about anything else that it needs to flow with the rest of your smile. A quick, painless procedure for people with small imperfections, tooth recontouring can be just the trick for a beautiful smile.
A real smile makeover combines a number of wonderful services
Often, teeth need more than one treatment for the most remarkable transformations. When that's the case, our team may recommend a smile makeover, which can include any one of these transformative aesthetic procedures, as well improvements to the function of your smile if they're necessary. Smile makeovers are the efficient way to make big time improvements to your smile.
Schedule your appointment in Vero Beach today!
Don't wait to book your appointment for your 2016 smile makeover! The team at Vero Implant and Esthetic Dentistry can't wait to see how your best smile looks on you.