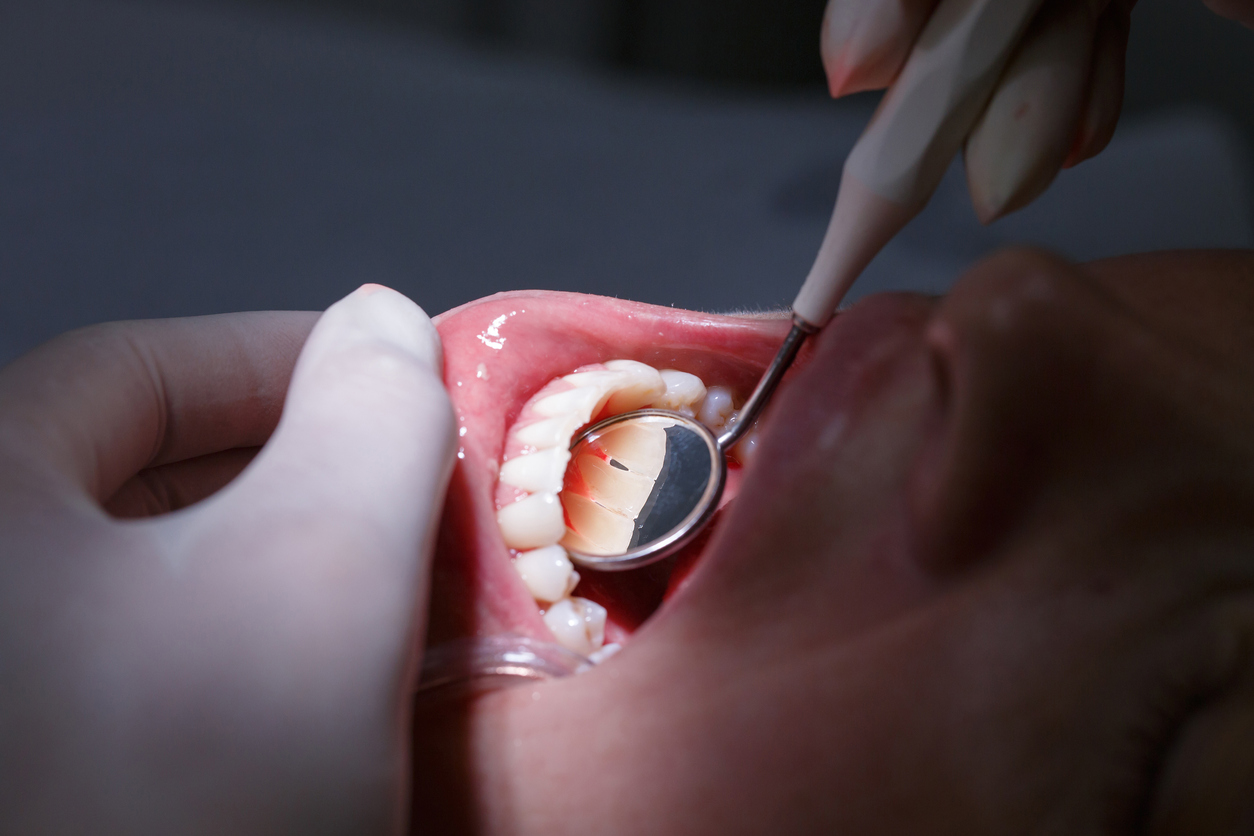 Can you imagine how decayed a smile would look and function after not being brushed or cared for 20 years? You don't have to imagine, you can see it here. Jay, a 21-year old man that didn't have a strong dental health background instilled from his parents, had to undergo a complete smile makeover to restore both the appearance and the function of his smile.
It's amazing what a dentist can do for a patient that is truly committed to changing his or her life for better oral health. The dentists that helped Jay combined comprehensive deep cleaning services, restorative dentistry, and cosmetic procedures to give Jay a smile that he could truly be proud of.
Get a New Smile Like Jay!
Do you want to improve your smile and enjoy better oral health? Believe it or not, your dentist can help you do that by combining their talent and skill to change your self-image. It's as easy as applying the state of the art cosmetic, restorative and implant dentistry they've become experts in to your dental plan. We call this a smile makeover.
Smile Makeovers Improve Health and Self-Image
From simple exams and cleanings to teeth whitening and porcelain veneers to complex procedures such as dental implants, your dentist creates healthy, rejuvenated smiles that help can you look as young as you feel.
It All Starts with a Smile Consultation
Your dentist should begin your smile consultation with a thorough oral exam to look for decay, gum disease, tooth alignment, jaw joint issues and oral cancer. You and your dentist will have the opportunity to also discuss your aesthetic goals. From there, a treatment plan is formulated.
First, You Must Have Your Smile Restored
For a smile to look good, it has to be healthy. If your oral health is failing, your dentist can discuss a variety of restorative options with you. These services include:
tooth-colored fillings for a color-matched, mercury-free restoration
porcelain crowns, inlays and onlays to repair larger defects in tooth structure
dental implants, bridgework and dentures to replace teeth lost to decay, injury and gum disease
One of the best things you can do for your smile if you're missing teeth or are facing tooth loss is to replace them with dental implants. Made of a titanium screw surgically placed into the jaw, along with a metal abutment and crown, a dental implant feels, functions, and looks like a natural tooth. Not to mention, a dental implant encourages jaw bone stimulation and growth for better aesthetics and health.
Finally, Your Dentist Will Improve the Cosmetic Aspects of Your Smile
Through digital imaging, the dentists actually show you what your new smile will look like. Depending on patient goals and need, they use the best in cosmetic dental services such as:
Professional teeth whitening for dramatic stain lifting.
Laser gum contouring to safely and effectively reduce the look of "gummy smiles."
Porcelain veneers to cover staining, chips, unevenness and gaps.
Metal-Free fillings, dental crowns, or bridges.
A younger, healthier you begins by reaching out your dentist for a smile makeover consultation. If a man can neglect oral health for 20 years and still have a new, reconstructed, gorgeous smile, you can too!
About Our Office
Our vision for Vero Implant & Esthetic Dentistry is to be the best practice available for implant and esthetic dentistry while we continually exceeding the expectations of our patients. If you're truly looking for top-notch dental care beginning with your health and ending with beauty, it's time to give us a call.