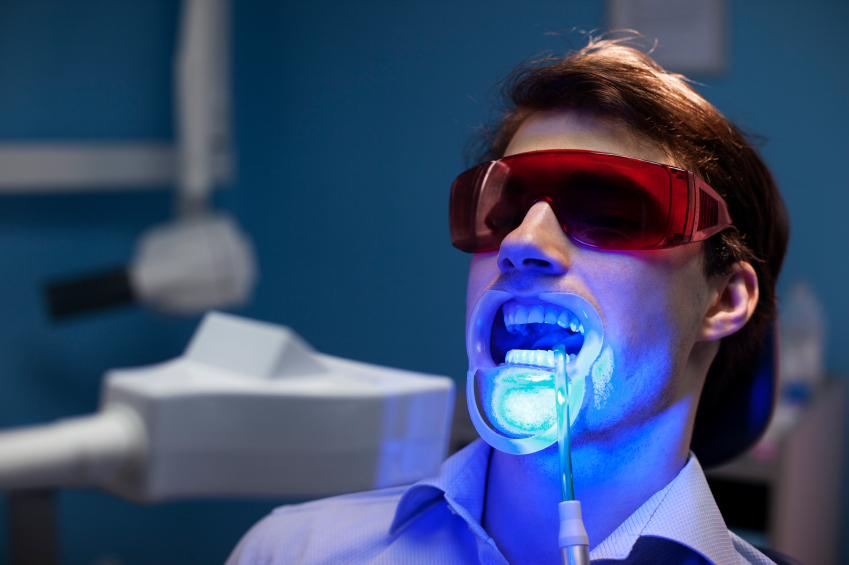 Take a look around the next time you're out and about. Get a good look at a stranger's smile. Does it look white? If not, you're probably wondering how a person gets their teeth to look super white. The truth is, that person most likely went to the dentist to receive some type of whitening treatment. At our office in Vero Beach, FL, we offer whitening treatment that can get your teeth looking simply beautiful. A white smile shouldn't be underestimated – it can give someone huge confidence boosts. A white smile gets noticed for all of the right reasons, and we want your smile to stand out from the rest. If you're ready to receive whitening treatment and get your chompers looking as beautiful as ever, look no further than our professional whitening services. For the best teeth whitening, Vero Beach knows who to visit.

What Do We Offer?
Our office is stacked with whitening treatment. Our goal is to give everyone a smile that can light up a room. Having options is great because it gives you multiple choices for a specific treatment. In this case, we offer two methods – at our office or at your home.
In-office treatment: We use Zoom! Whitening, which is perfect for those of you who want to see results immediately. It's composed of a high-grade whitening gel and state-of-the-art light that activates the compounds in the whitening gel. Your smile will brighten before your eyes – it's amazing. In just one office visit, it's possible to see your smile brighten up to eight shades. You heard us right. You'll leave the office with a smile that's super bright.
At-home treatment: Some people like seeing results automatically, others don't care either way – just as long as the results are the same. At-home treatment is great for people who don't have time to spend in a dental chair. Our office will supply you with customized trays and accompanying whitening gel. It's simple – just remember to wear both of them for a good chunk of the day. It isn't surprising to see teeth whiten up to one shade overnight. It's convenience at its absolute finest.
No matter which method you choose, the results will leave you breathless. Stains and other discoloration shouldn't keep your smile hidden. Our whitening treatment can bring your smile back to life.
Schedule Your Appointment Today
Are you ready to give your teeth the sparkle and shine they deserve? Our Vero Beach, FL office is ready to give your pearly whites special treatment. At-home or in-office whitening treatment is within your grasp. We're proud to serve the entire area and even welcome those of you in  Gifford, Indian River Shores, Sebastian, South Beach, Florida Ridge and beyond. This is tooth whitening Vero Beach can get behind!